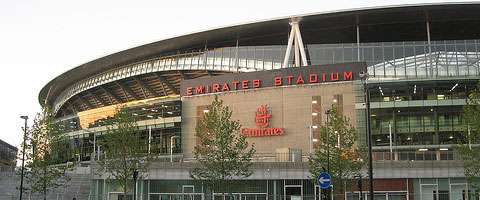 Ivory Coast and Lille forward Gervinho appears to have confirmed his switch to Arsenal, in an interview with France Football.
The 24-year-old has been linked with the Gunners all summer, and although confirmation is yet to be heard from either club, the player himself has said the deal is all but done.
Gervinho believes a move to Arsenal is the right one for him to win trophies, and hopes to establish himself as an important part of the first-team.
He said: "I have chosen Arsenal because it's a young squad, in which I can adapt easily. I can be happy there.
"I am going to Arsenal to play. I will be part of the game. I'm not going to Arsenal to be on the bench. I am not taking a risk by going there. I am going there to play – and I am going there to win.
"There are only few details to check, but it won't take long. I never had any hesitation, but in every transfer deal there is a time to analyse, think, discuss. Things can move slowly in that period. It's only after all that, when you sign."
Gervinho has 27 caps for the Ivory Coast national team, and was a crucial part of Lille's Ligue 1-winning side last season, contributing 15 goals and 10 assists in the league.
Although preferably a striker, Gervinho can also operate in midfield, and may have to do so for Arsenal with the likely departures of Cesc Fabregas and/or Samir Nasri.