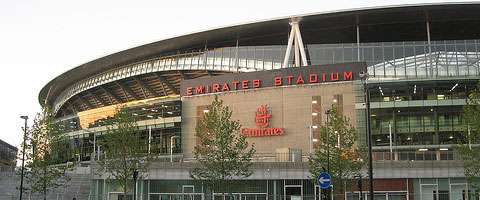 In my preview for the home game against Newcastle earlier this season, I highlighted the aerial threat of Andy Carroll to our defence. The striker, now an England international and big-money signing for Liverpool, scored the winner in that game.
Now as he faces us at the Emirates for a second time this season, I once again feel the need to highlight him as the main threat. He might not be worth £35million, but that price tag will soon be forgotten as long as he delivers for Liverpool, and he'll certainly fancy his chances against us again.
In fairness, his winning goal for Newcastle owed a lot to an error by Lukasz Fabianski, who was in goal for us at the time. It would obviously be a major boost to us if Almunia doesn't play this Sunday. Lehmann put in a good performance against Blackpool, earning praise in particular from Jack Wilshere, so you'd hope he can keep his place, but I hear there is a chance Wojciech Szczesny could make a return too.
More important than the goalkeeper, though, will be the defence. Johan Djourou could also be set for a return, and we defend much better and win more games with him in the side. He had Drogba in his pocket when we beat Chelsea at the Emirates, and would be the best equipped to deal with Carroll due to his height and physical presence.
Along with Carroll, there is Luis Suarez, who tore Manchester United apart at Anfield recently. These two players have the makings of a potentially formidable strike partnership. They could be very effective in a 4-4-2 if Dalglish chooses to play that system. It can't be often that the Arsenal defence plays against two strikers and they might not be used to it.
So even though Liverpool's away record this season is pretty dreadful, and they haven't beaten us away from home for over a decade, this feels like the time they could do it. On Monday they beat Manchester City pretty convincingly and will be more confident than us, even though our players might still feel we're in with a slim chance of winning the title.
Beat Liverpool, keep a clean sheet and avoid set piece problems with Carroll…then I might believe them.
Something has to give in terms of Man United's pursuit of the treble. They've improved recently, but it wasn't that long ago people were talking up their chances of going a season unbeaten. We can cling to the hope that something will go wrong for them with the amount of games they're having to play, and hopefully it will affect their league form the most.