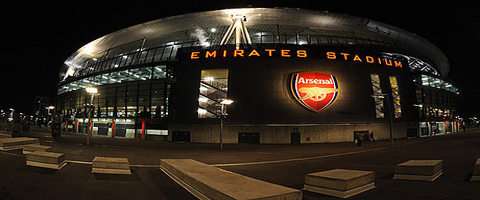 Gaël Clichy says Arsenal's players are working extra hard ahead of their visit to Manchester United on Monday.
The left-back believes the players owe the fans a big result, and hopes the team can finally deliver in a big game, and go four points clear of United at the top of the table.
He said: "We know that if we win this game we will go four points ahead of Manchester United.
"We will try to win the game by playing well, but at the end of the day playing well and losing the game is not giving you anything.
"Okay, it gives you credit you are a good player and you play for a good side, but at the end of the day if you can be four points ahead of the second place, that is all that matters.
"We just want to win and make our fans proud. We have been training hard every day and will show them we are up for this game."
Clichy knows, however, that a win against United will not be enough to secure success this season, as the Premier League has become far more competitive this year.
He added: "This season in the Premier League it is totally different.
"A team in the bottom half of the table can take a major team like Chelsea, Arsenal or Manchester United.
"It is not like 10 years ago – players are stronger, better and faster with the ball. "