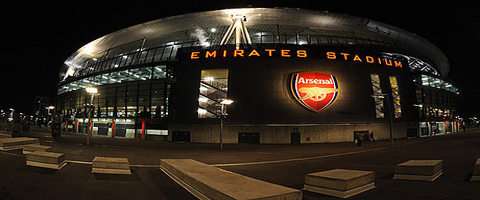 Striker Eduardo da Silva could be looking to leave Arsenal, after failing to cement his place in the starting eleven.
The Croatian has been trying to regain the form that saw him become one of manager Arsène Wenger's first names on the team sheet.
But the double fracture suffered in the game against Birmingham City seems to have affected his psychological state of mind as well as his physical recovery.
Eduardo, affectionately known as 'Dudu' by the Emirates faithful, could be looking for a move away from the physically-demanding Premier League, preferring a move to one of the European leagues.
Assistant coach Boro Primorac, speaking to Croatian paper 24sata, said: "I do not know what will happen to Dudu.
"Preparations [for the new season] are just beginning and I do not know whether he will go or stay. He just has to decide."