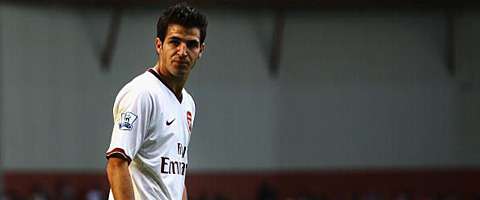 Liverpool captain Steven Gerrard says that Arsenal midfielder Francesc Fabregas can achieve anything if he continues to play at the level he is playing at.
Fabregas scored his 10th goal of the season, earning Arsenal a 1-1 draw on a difficult fixture away to Anfield.
Gerrard, who opened the scoring for Liverpool, said: "The world is his oyster. He can go on to be one of the best in the world, there is no doubt about that.
"So far this season he is having a fantastic time. If he keeps working hard at his game and stays as dedicated as he has been so far, he can achieve anything."
Fabregas returned Gerrard's compliments, saying that he can learn alot from the England midfielder.
He said: "I would love to have (Gerrard) in my team.
"He is the player who four or five years ago when I was in my house I was looking up to him.
"And now I have the chance to play against him which is fantastic for me to keep learning because he is one of the best midfielders in the world."