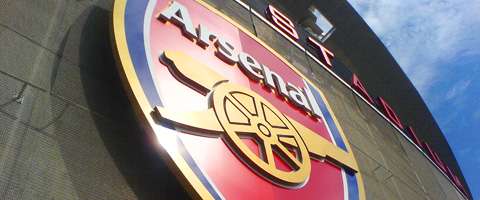 Arsenal legend Thierry Henry was in attendance for the big match against Chelsea at the Emirates Stadium on Monday, and says he was happy to be back.
The club's all-time leading goalscorer is currently playing in the MLS for the New York Red Bulls, but says he enjoys coming to watch Arsenal whenever possible.
Speaking before the game, Henry was in positive mood, predicting a win for the Gunners as well as talking up his old side's chances in this season's title race.
He said: "I wish I was playing in this one but it's just a wish as with the pace of the game I don't know if I can keep up now.
"I'm enjoying my time in New York but as I said many times I call London my home, I really love this place.
"I remember when Chelsea used to struggle to beat us, sometimes it's a mental thing, it doesn't go down to having good or bad players, I just think that you need to believe that you can beat this team and it can actually happen, hopefully tonight. My prediction is that Arsenal will win 2-1.
"When you look at the table [Arsenal are in the title race], they have the capacity of doing it but it's down to believe that they can do it. This team has quality, not young anymore, they have been playing in the Premiership for a long time.
"As an Arsenal supporter I do think they have the chance to do it but I'm never objective when it's down to Arsenal but I think they can do it."