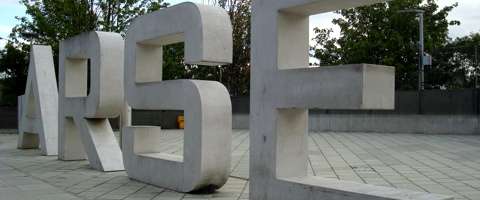 Thierry Henry says returning to Arsenal with Barcelona on Wednesday was an emotional experience for him.
The former Gunners striker was delighted with the reception he got from his former fans, and praised the Arsenal supporters for getting behind their team at 2-0 down.
Henry believes the atmosphere at the Emirates gave the Arsenal players confidence to get back into the game.
He said: "It was very emotional. It was pretty special and obviously when I came on you heard what happened.
"The most special moment was at the end. Like we always do with the team at Barcelona, we went to see our fans and I said to myself that I have to clap the Arsenal fans for the welcome back they gave me. You saw what happened after that.
"I always said I have never hidden the love I have for the club and I think the fans showed tonight that they still love me. So it was a great feeling – amazing.
"I have said it so many times, it always helps because sometimes you can be 2-0 down at home and if your fans start to boo you it's another story but the Arsenal fans were helping them and trying to help them come back in the game, and they did.
"On the other side it would have been better for us to come back with a win, but 2-2 is not a bad result. But I'm not surprised at all [that Arsenal came back], I know exactly what can happen here."