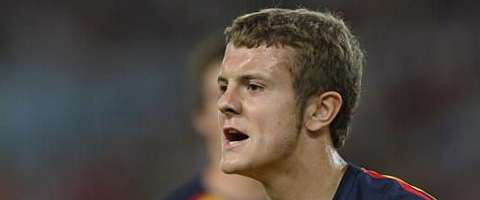 Birmingham's extra time victory last night means that it is Alex McLeish's men and not the not so happy Hammers that stand between us and a first trophy since 2005. Bearing in mind that it was a game at Birmingham in 2008, that appeared to derail Arsenal for a considerable period of time, there's a neat kind of symmetry in that. I'm guessing I wasn't alone in hoping for a final against West Ham. Not just because I thought it might be an easier match (as if any final is easy), but because a London final at Wembley would have been a little bit special. And I think my long suffering mate, Mike Vidal deserved to see his team in a final. Oh well, Bowyer and company it is.
In reality I'm just relieved that we made it through to the final. The £120 I spent on changing our flights back from Berlin would have been money well and truly wasted otherwise. Now that we've made the final, Jack Wilshere is desperate to end what has been, by the standards of the man in charge, a considerable a trophy drought. Speaking to Arsenal.com, he said,
"There is a hunger among the players to win something – it has been so long that we have almost forgotten what it is like,"
Of course, there are players within our first team set up that don't actually know what it's like to win a trophy, so it's reassuring to know that whilst it may "only" be the Carling Cup, the players are desperate to win it. I think the feeling of winning something together, for a gorup of players that have largely grown up together, would be such a shot in the arm for them. Clearly, we'd all like to do a little better than just the Carling Cup, but on the occasions we have won it, it has usually been the prelude to something that fits the bill. And it'd be nice to have another year and pot to add to the middle tier, 2002,2003,2004, 2005 and then.. nothing for six years? It reads like some kind of sick joke. Time to deliver a punchline.
Hopefully, by the time that game comes around, we will have Aaron Ramsey back in the fold and ready for action, he has a possible seven games at Cardiff City to get himself into match shape. Given that his loan is due to end the day before the final, it doesn't seem likely that he'll be involved in that. But he can play a part in what is certain to be a whirlwind rush to the end of the season. Whilst the desperation of Jack Wilshere to win something is evident, what is equally plain is how desperate Ramsey is to get back into the fold. He has also been speaking to Arse.com and said,
"If going out on loan again for a month to get a few more games helps me get back into shape quicker and into the Arsenal team then I will do that,"
"I just want to get back to playing regularly and get back into the Arsenal team as quickly as I can.
 
"I feel good and my fitness is good. I've worked hard on it, I just need to get back into the swing of things, play some games and get my mind switched back on to the atmosphere of a game."
Wouldn't it be great to have him back at the club on the back of actually winning a trophy? I think I would spontaneously combust with happiness. Before that, though, there are league fixtures to consider, though not the to be rearranged fixture with Spurs, the small matter of Barcelona in the Champions League and the FA Cup. Amazingly, 80 years after Arsenal won their first major honour, Herbert Chapman leading us (I say us, you know what I mean) to victory over his former side Huddersfield in the FA Cup, fate has thrown us together once more. A 12pm kick-off on a Sunday is not quite the auspicious occasion that a Wembley final represents, but it does give us a great chance of progression to the next round. I hope the players chosen for this game treat it with same respect they've given everything else over the last fortnight. It's been wonderful to watch us playing with such drive and commitment.
What the hell is the 12pm kick-off about, by the way?