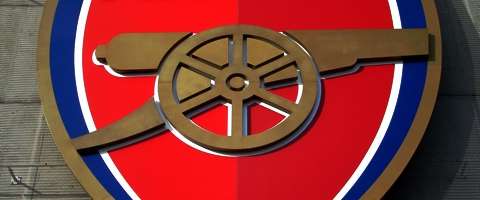 It was ten years ago today that Wayne Rooney started on the road as one of the most talked about footballers in the world, with a goal us gooners would rather forget – his superb winner for Everton to end our 30-game unbeaten run. Although we recovered, winning the league a year later and going on an even more impressive unbeaten run in the process, it marked the beginning of a decade of Rooney hurting Arsenal and many other teams.
With the memory of this goal being treated almost as a national holiday, pundits have been talking Rooney all day. As it happens to be coinciding with a poor run of form for the Manchester United striker, the talk is mostly of whether or not he has lived up to the hype that started that day ten years ago; has he become the superstar he was supposed to be?
Despite a week in which he captained England against San Marino and opened the scoring against Poland in Warsaw, he has come away as one of the most criticised performers in an uninspiring 1-1 draw. Looking back over the years, has he really performed for England since taking the international scene by storm at Euro 2004? It would be a hard case to argue; for although he has just moved above Alan Shearer in the England goal-scoring charts, only one of these goals since Portugal in '04 has come at an international tournament.
For United it's been a very different story, with goals and trophies galore since his £27million move to Old Trafford. For Sir Alex Ferguson, he has been well worth the fee that was the highest of a player under 20-years-old at the time.
And yet, even at United he has rarely been the star or the focal point of the team. Unlike when on England duty, he has been surrounded by more players of equal or even greater talent. He has been moved around in all areas of midfield, hardly his best position, to accommodate stars like Cristiano Ronaldo and now Robin van Persie. Even when he has been the main striker, scoring 30+ goals in 09/10 and 11/12, Ferguson has moved to change the team around, bringing in other players for Rooney to support.
Rooney has been living in two very different worlds: at United he is the grafter and the provider, designed to make others look better; for England he is the star, and carries the weight of an entire nation on his shoulders. It's no wonder it's hard to adapt.
What's confusing is why Fergie apparently doesn't have the same faith in Rooney that everyone else does. He has shown he can cope with moving to a big club for a big fee at a young age, and that he can be the 30-goal-a-season star player and match-winner. Perhaps the United manager's keenness on not allowing any one player to be bigger than his club is actually costing them a fantastic player.
It could be that Rooney and van Persie will form a great partnership and share the goals; or that Rooney will adapt well to a new midfield role. Either way, doesn't his talent deserve better? Wouldn't he cope better with being the star for England if he was at a club with a manager who also saw him that way?
He is suffering an identity crisis, and although we identify him so much with United it's hard to imagine him anywhere else, perhaps at 26 he needs a move to get his career going again.
Follow me on Twitter @markbrus