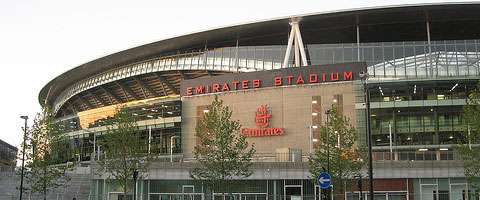 While Arsenal's obituary is being written and a storm gathers (at least in text and print) over the Emirates, Arsène Wenger and the board, it turns out we have rudely forgotten those who are left and want to be there. As the talk has been about those who are not there – the ones that have left and the ones that are not signed – those with Arsenal shirts seem to have been dismissed as no-hopers.
It was not the most relaxing victory or a slick Arsenal-type victory but these sorts of victories are exactly the types that we are not good at producing. Well done the boys that still believed in themselves when the fans and the country had written them off. Well done for keeping your eye on the ball while we, understandably, focus on the things outside.
Vermaelen. It is good to have you there. You are still a bit rusty but it makes a hell of a lot of difference to have you there.
Szczesny. You are number 1.
Gervinho. The premiership is talking about Fabregas Aguero, Mata, Nasri etc. Because you are at Arsenal with a cloud over it, nobody has yet realised what a star they have on their hands.
Sagna. You would be my captain.
Song. You are the best defensive midfielder in the world. No matter how bad a day we have, at least one opposition player who deals with you will walk away thinking that was one of the toughest opponents they ever faced. Keep trying to find that final pass too!
Frimpong. Get in there! Red cards never hurt Patrick Vieira. The referees stopped giving it after they realised he was a great player who was only interested in winning the ball. That's how it works. You've got what it takes to be as good as Essien.
van Persie. If you inspire this team to victory on Sunday, I will forget every injury you ever had. Please note that Jenkinson can cross the ball
Djourou. Watch how Vermaelen gets in front of his man.
Ramsey. That's the toughest position to play at Arsenal. You are doing ok. Let the strikers know that you will put the ball where they are supposed to be, whether they are there or not. Note that Jenkinson can cross the ball.
Jenkinson. You have moved from the Championship to the Premiership to the Champions League in one swoop and it looks completely natural. You are an awesome player. Don't change too much. Keep crossing, keep liking defending. Keep the aggression. You are an awesome player.
Wenger. Well done on signing Jenkinson and Gervinho!
Now go beat Man Utd.
Gooners, let's support those who are here! Let's show Nasri we can get behind our team.