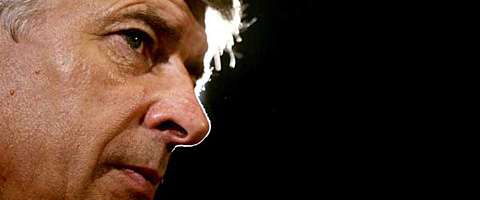 Last night's 3-1 win over Chelsea will had a 'double impact', according to manager Arsène Wenger.
The three points will have meant that his side are still keeping in touch with leaders Manchester United, who are now two points ahead but crucially, have a game in-hand.
But besides the victory for the league, Wenger also believes that the three points against one of their biggest rivals, a side whom they haven't beaten for the last two years, was a massive psychological boost to his young side.
Wenger said: "It was a double impact. Mathematically, it keeps us in touch with the leaders of the league.
"And psychologically, it was important. We were questioned about our capability of winning big games. I'm happy with the desire in the team.
"We kept good discipline in the team for 90 minutes and put in a real team performance.
"It can be a very pivotal moment, but we have to respond away at Wigan on Wednesday night in a game where we want to turn up and take points.
"We know to beat the big teams at home will have an important impact on this league.
"I don't think we're very far. We're in December and in touch with Manchester United.
"We have to be at our best and continue to improve. I hope the victory tonight will convince the team that we are moving in the right direction and we continue to improve.

"