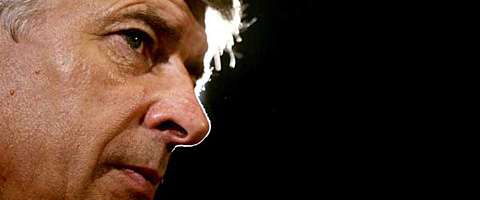 Manager Arsène Wenger has come under some criticism for choosing to sell two experienced players to a club that could arguably be our closest challengers for the final Champions League position.
However, Wenger has explained that selling both Emmanuel Adebayor and Kolo Touré to rivals Manchester City was 'out of his control'.
The Frenchman explained that once a decision has been made by the club to sell a player, they cannot choose who eventually bids for him and thus cannot control where that player may end up next.
With regards to Touré and Adebayor strengthening City, Wenger says that there is no point worrying about that effect because if the Eastlands club had not purchased from Arsenal, they would have strengthened their squad by buying from another club.
As he's always been saying, the most important thing is to believe in the squad, and not worry about our rivals. Wenger said: "I always say when you come to the decision to sell a player you can't on top choose who you want to sell them to.
"If you decide to sell he can choose where he wants to go otherwise it would be completely unfair.
"If they are becoming a main rival I cannot stop it with a decision to sell a player or not. If they don't buy from you they buy another good player from someone else.
"Nobody can stop a club fighting for the top four and if they are a rival they will be the same for Manchester United, Liverpool and Chelsea. What is most important is we stay strong.
"This kind of process depends always on the players you sell, on the number of players you have behind, the overall quality of the squad and you do not want to go public too much why you make these decisions.
"They are always difficult decisions but that's part of our game and we lost two great players, but we have as well, great players behind and that's up to us to show during the season that we still have the quality to fight at the top level."