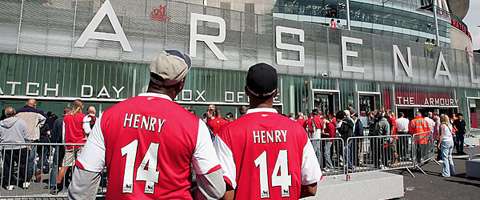 Former Gunners left-back Nigel Winterburn says he is not overly concerned with Arsenal's current centre-backs, and thinks manager Arsène Wenger might be justified in not adding to his defence in January.
Wenger himself admitted that, with Thomas Vermaelen out with a long-term injury and some doubts over Sebastien Squillaci's fitness, he was tempted to dip into the transfer market and perhaps take someone on loan, but a move never materialised.
There were some worries also over Johan Djourou's fitness, but the Swiss looks set to return sooner than expected, so Winterburn is confident that this group of defenders can do well this season.
He said: "It's easy to sit on the outside and say we need another centre half, with Vermaelen and Squillaci out there was always a chance that Arsène would be looking to get somebody.
"If Vermaelen gets back quicker than expected, then if you go out and buy someone you've got five centre-halfs and someone isn't going to be happy because they aren't going to be playing much football at all.
"If nobody gets injured then he'll be justified in saying he doesn't need another centre-half, but if somebody else gets injured with Vermaelen still out, then they are going to say well you should have gone out and bought somebody."
Winterburn played in a famously solid defence in his days at the club, but has given credit to the current crop at the club, who he feels have a lot of work to do in a very attack-minded side.
He explained: "This football team plays a completely different style of play compared to the way I played the game, particularly under George Graham.
"I think there is a huge responsibility placed on the two centre-halfs at Arsenal because of the way the team plays. I think there have been people making big judgement calls on people like Djourou, Squillaci, Koscielny very early on in their careers and I don't think they have been given a chance to come and settle into the league.
"To be judged less than six months as a young player at a new club is unrealistic."