With many Arsenal fans in full acknowledgment of their club's apparent inability to win the UEFA Europa League, nobody in the red half of North London is taking anything for granted. Even so, it cannot be denied that Arsenal could have faced a much tougher group, and anything other than progression from the group stage is inexcusable.
On the European front, the month of November sees Arsenal engage exclusively with Molde FK, with matchday four's away game in late November promising a bitterly cold test of character for the Gunners.
How Molde FK got here
As can be seen, by those who often bet on notable sporting events worldwide, Arsenal's outright price for the Premier League is showing no sign of improvement, making the Europa League their most realistic target for the season. Thus, with AC Milan and Hoffenheim also in pot three of the Europa League draw – alongside an AZ side denied a real Eredivisie title challenge last season – the sight of Molde emerging from that pot into Arsenal's group came as a distinct relief by comparison.
As Norwegian champions, Molde entered the Champions League at the first qualifying round, gaining two wins and a penalty shootout victory over Qarabag. They fell short at the final qualifying hurdle, going out on away goals to Ferencváros.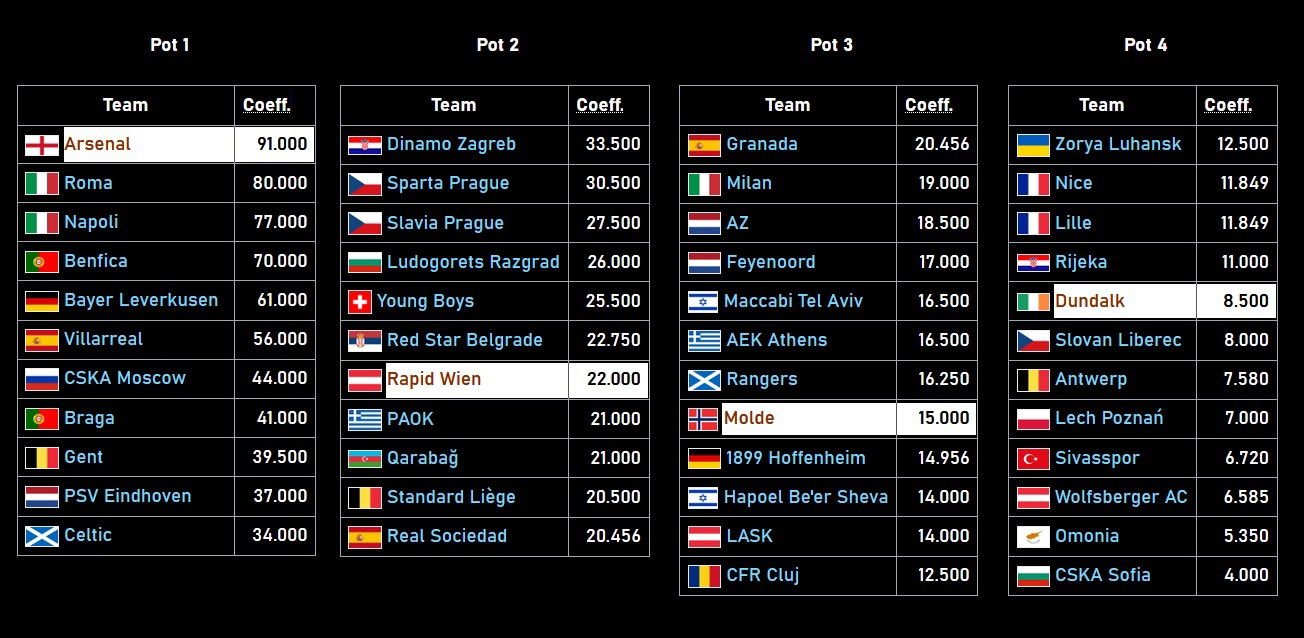 What is Molde FK's Europa League record like?
This is Molde's first appearance in the Europa League group stage since 2015/16, with that season marking their best run in the competition to date.
Five years ago, they acquitted themselves well, actually winning the group under Ole Gunnar Solskjaer, and famously beat regular Europa League winners Sevilla in their Round of 32 home leg. Inevitably, they were slaughtered 3-0 in the away leg, but still gained many admirers for their cup run.
The meeting of Molde and Arsenal will be historic in that it is Molde's first-ever competitive meeting against an English side. If using their competitive results against French, German and Spanish opposition as a yardstick to gauge their chances against Arsenal, Molde's record is a weak one (W3, D4, L7), though they have won their last two such matches in the competition proper.
For their part, Arsenal are unbeaten against Norwegian opposition across all UEFA competitions, winning thrice and drawing once, most recently taking four group stage points against Rosenborg back in the 2004/05 Champions League campaign.
Naturally, a lot has changed since then, particularly with the gulf between English and Norwegian football widening. Yet, with the age-old debate of whether to concentrate on the Premier League or the Europa League still as active as ever, Arsenal can take nothing for granted.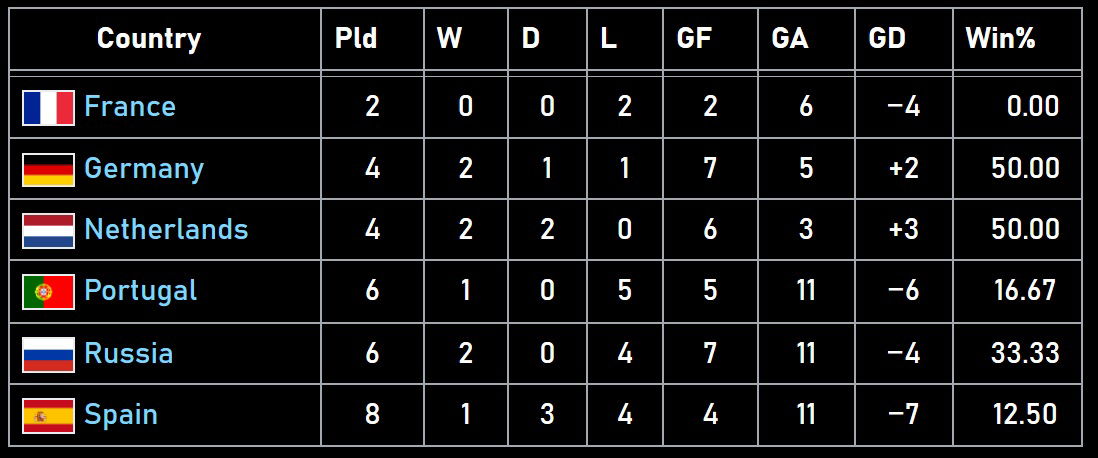 How will Molde play against Arsenal?
Molde's unfamiliarity against English opposition may see them opt to soak up pressure and hope for a breakaway, particularly in the first meeting at the Emirates Stadium. That may lead to a revision of the 4-2-3-1 system that manager Erling Moe usually favors, with 4-1-4-1 perhaps likelier.
In that instance, anything played through the center will come from Magnus Wolff Eikrem – a name with whom English fans may be vaguely familiar, with the 30-year old making six unremarkable Premier League appearances for Cardiff back in 2013/14. His strike rate of just over one in three during the 2019 Elitserien made opposing defenses take note, and while he may not be Dennis Bergkamp, he is certainly capable of surprising far better opponents with his accomplished playmaking.
On paper, Molde's biggest goal threats are Etzaz Hussain and Ohi Omoijuanfo. The Oslo-born duo had netted six league goals apiece going into the October international break, and there is another connection to English football there, with Hussain once spending two years as a youth with Manchester United.
Though generally deployed as one of the defensive midfielders in Molde's setup, Hussain is often given sufficient license to roam between yard lines, and drift into the wide areas to form a potent axis with central striker Omoijuanfo.
Conclusion
The middle matchdays of any group stage can often prove to be the gateway between uncertainty and either progression or elimination. Ultimately, the Gunners have to take Molde seriously. Only that way can Arsenal make an utter example of the Norwegian champions, to warn the rest of the Europa League just how much power they possess.