One of the steals of the summer at £45m, Gabriel Jesus has been a key part of Arsenal's transformation from Top Four also-rans to current Premier League table-toppers under Mikel Arteta.
And his four goals and three assists in seven league games so far tell only half the story. Because it's not just his technical abilities that have made a difference this season – his mindset and psychological contribution have been vital too.
Along with Granit Xhaka, Jesus was seen bringing the rest of the team into an impromptu huddle after William Saliba opened the scoring for the Gunners away to Brentford – a move designed to settle the nerves and refocus after taking the lead.
Earlier in the season at Bournemouth, he also showed how selfless he is as a striker when – after doing all the work to force the opening – Martin Odegaard swooped in to strike home the opener. Instead of sulking at being denied a goal for the stat books, Jesus ran off celebrating as though he had bagged it himself.
As he's already becoming something of a cult hero at the Emirates, our friends at GiveMeSport wanted to celebrate his contribution with a sight we think we're going to see a lot of this season – that phone call goal celebration… As Jesus himself explained, his mum calls him straight away every time he scores a goal.
Own a part of Jesus' iconic celebration with this awesome t-shirt. Click on the image below…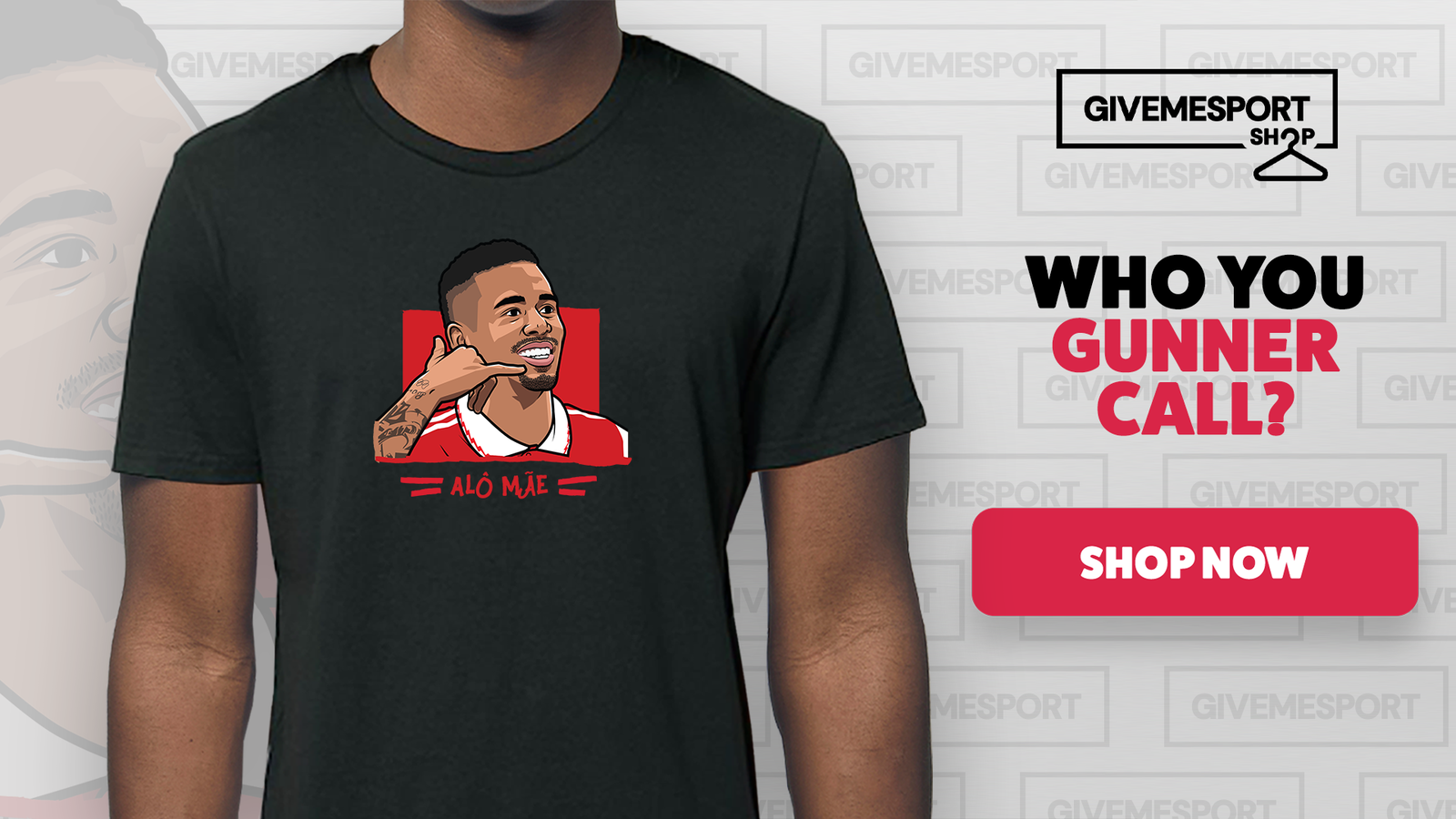 We reckon the missed calls will be piling up by the end of the season!