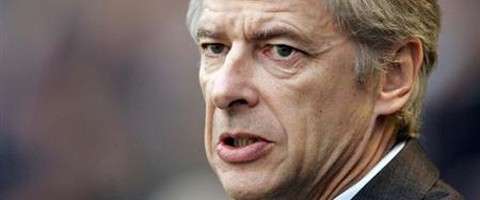 Samir Nasri and Jack Wilshere have been the difference for Arsenal this season, but arguably neither of them have a set position in the team just yet.
Wilshere is a huge upgrade from Denilson and Diaby in midfield and would've been good business if he'd cost us £10-15million. Thankfully he was free, and is one of the few players to really justify Wenger's youth philosophy.
With Alex Song certain to sit out the Barcelona game tomorrow, it looks like Wenger might trust young Jack to play the holding role in midfield ahead of the two D's.
The manager said: "Alex Song is completely out. He had a test on Sunday morning and it was negative. Wilshere will be fit.
"I think at the moment Jack prefers to play a bit deeper because he likes to have the game in front of him where he can have little bursts to make the difference."
It's a surprise to see Wilshere being pushed back, as he was very much an attacking midfielder for the youth team, usually playing out wide might I add, but he struggled to make his usual impact in a more advanced role against Sunderland on Saturday.
With Denilson and Diaby playing back there, there's no bite in midfield; they don't work hard enough defensively and they can't play fast enough. Denilson can't pass forward and Diaby hogs the ball for too long. Obviously against Barca we might prefer the slow passing game of Denilson as we look to take the sting out of the game, but I hope the boss plays Wilshere in that role. He's shown more in six months than Diaby and Denilson have in five years. He'll hassle the Barca midfielders and he'll get the ball forward where we can hurt them. Way back in the beginning of the move for Arshavin's goal in the first leg, it was Wilshere's lovely first-time pass from deep that set up Fabregas, who set up Nasri, who set up the goal.
And now onto Nasri, he's played right, left and centre for Arsenal this season and has looked good pretty much everywhere. In some games I prefer him in the front three because he's basically the only Arsenal player who can beat a man with trickery, but I'd move him back in this game. Cesc seems fit to play, and if you keep three quality players like Fabregas, Nasri and Wilshere close together, you're guaranteed a strong midfield. Against small, skillful players like Xavi and Iniesta, we don't need to worry about playing our own small and skillful players as we would in most Premier League games.
Another plus side, of course, is that we keep both Diaby and Denilson out of the team. The problem, however, comes upfront. With Nasri in midfield, the front three of Arshavin, Chamakh and Bendtner basically picks itself, and sadly that's an entirely second string forward line with players short on confidence.
Still, we have to play to our strengths, and with van Persie and Walcott out, our strength is in midfield. With Cesc, Nasri and Jack pulling the strings, I think the front three should have plenty of opportunities to do some damage. And with two tall players in Bendtner and Chamakh, we should be able to bring Cesc and Nasri into play and provide a goal threat from midfield.
I have no idea if this is how Wenger will approach the game. After all, it doesn't leave us much on the bench if things need changing.
I just think the best approach would be to play Barca at their game. Our midfield can pass just as well as theirs can, and their midfielders aren't exactly used to being out-passed in La Liga, are they?